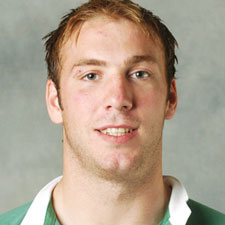 Stephen Ferris. Impressive display!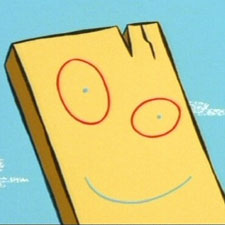 Tony Buckley. Wooden display!
This was pretty much a nothing match played in poor conditions at a wet and blustery and very quiet Thomond Park.
Ireland overcame a weak Canada by going through the motions. Fortunately they did not have to show too much imagination or skill and it was disappointing to see how many times Ireland chose the wrong option in attack as a plethora of chances were wasted. The second half was pretty stilted and so boring that Scotland v New Zealand and Strictly Come Dancing were welcome distractions.
Such was the standard of opposition that few of the fringe players had an opportunity to play their way into contention but Bowe, Ferris and Kearney all stood out. Ferris in particular put in a huge performance and hopefully has played his way into the starting line up for the match against New Zealand.
The much maligned Buckley was very disappointing and his wooden performance was the worst of the evening. It is a great pity that someone with so much potential continually comes up short and if Kidney is going to select on form then Buckley should be ejected from the squad and someone who looks like they want to be there brought in in his place – surely Tom Court would get much more out of the international experience. In fact Buckley would probably benefit from a stint (2 – 3 years at least)  in the English First division so the lazy fecker is taken out of his comfort zome and made to work for his living.
If Kidney is going to select on form the starting line up should look something like this.
Kearney, Bowe, O'Driscoll, Wallace, Trimble, O'Gara, Reddan; Horan, Best, Hayes, O'Callaghan, O'Connell, Ferris, Wallace, Heaslip.